<< Back to Calendar
PMI UNY and NYS Forum Community Event: 10 Tips: What Makes the Biggest Difference on Your Journey to Success?
Strategic Business Management skills
PMI-UNY and the NYS Forum Project Management Workgroup present:
Daquetta P. Jones, BS, MBA,
Community Leader & Advocate, Mentor, Consultant & Philanthropist
1 Free Leadership PDU for PMPs!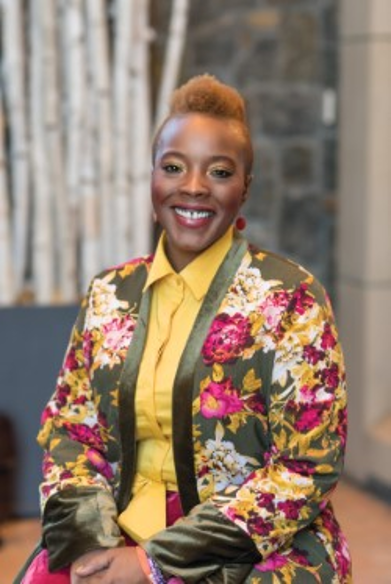 Description:
Loving what you do plays a critical role in your success. 10 Tips: What Makes the Biggest Difference on Your Journey to Success explores important attributes to authentically possess throughout your success, such as: Lead by Example, Be Proactive Not Reactive, Acknowledging and Demonstrating that Everyone is Important, and Change is Constant, just to name a few.
Speaker Bio:
Daquetta P. Jones, a former NYS Executive is an experienced, charismatic and visionary leader, community advocate, mentor, philanthropist and avid Black business supporter. She possesses nearly 20 years of human services experience serving runaway and homeless youth, victims/survivors of domestic violence, homeless women and families, individuals with severe and persistent mental health, and advocating for Social, Racial and Gender Justice and Equity.
Jones' mottos: "Be Empowered, Empower Others and Always Smile", "Live, Give, Serve, Save for
Your Future and Contribute to Change", "Keep Going", "Fuel Your Be Great Tank"
To keep our Zoom meetings secure, PMI-UNY only admits pre-registered attendees. Please ensure that your name, as displayed in Zoom, resembles your name used for registration. Those with mismatched or unidentifable names will not be admitted from the "Waiting Room". 
For more information, contact: Gabi Shoemaker, VP Events Planning at vpevents@pmiuny.org
It is no longer possible to register for this event