<< Back to Calendar
November Chapter Meeting / Free Food Fridge Albany: Conversation with Jammella Anderson
PMI-UNY presents:
Free Food Fridge Albany:
a conversation with Jammella Anderson, Founder
1 Leadership PDU!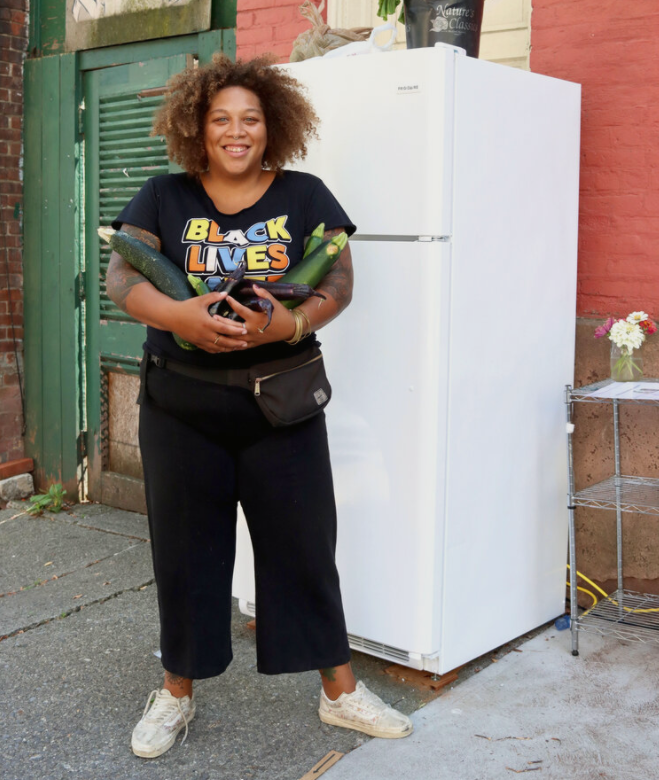 Free Food Fridge Albany's mission is FREE AND ACCESSIBLE FOOD FOR ALL.
Click here to see a short video about the Free Food Fridge project.
Founded in 2020 by Jammella Anderson, this new community group strives to make fresh food and produce accessible to all, especially marginalized neighborhoods and communities. They recognize that access to fresh food and produce has been a continuous issue in Albany, and has heightened due to the pandemic.
Join PMI-UNY for a conversation with Jammella about this project, and learn more about how you, too can support our community.
The event will begin with monthly chapter announcements.
Free to PMI-UNY members
A donation to Free Food Fridge Albany is suggested
$10 non-members
Please consider a donation to the Free Food Fridge project.
PMI-UNY will be matching donations from our members, up to $500! For your donation to be matched, send to PMI-UNY:
-   Venmo: Mention Free Food Fridge, send to @PMIUNY-Treasurer
-   Checks: James Warfield, PMI Upstate New York Chapter P.O. Box 11132 Loudonville, NY 12211 and write "Free Food Fridge" in the memo line.
About our guest speaker:
Jammella is an Albany-based community activist, trauma-informed yoga teacher, and doula. Her experiences with food insecurity, her work with food insecure populations, and her knowledge of food deserts in Albany motivated her to start Free Food Fridge Albany. Jammella has a passion for helping people that has driven all her projects, where she strives to help people become more comfortable with themselves. With Free Food Fridge Albany, she looks to combat food apartheid by providing free fresh food in areas where there is no other source.
For more information, contact: Gabi Shoemaker, VP Events Planning at vpevents@pmiuny.org
It is no longer possible to register for this event