<< Back
VP Membership24 October 2023 at 12:00PM
October Chapter Meeting
Last week, PMI UNY met at The Century House to hear Matt Alfonso from Culture Through Leadership discuss Mastering the Art of Managing Up!
We often train as Project Managers on how to manage those across and below, but it is rare that we discuss how to manage those above us in a project or organizational hierarchy. Matt provided seven key points for establishing and maintaining a healthy relationship with our direct supervisors. As a group, we discussed challenges we had faced and strategies we had used to overcome challenges to effectively communicating with our managers.
Additionally, PMI UNY recognized our volunteers from the 2022-2023 programming session!
Jeremy McDougall and Chris Foster
PMI UNY would like to thank the following individuals for their contributions to the chapter:
Karen Huggins
Mandy McCord
Lilani Asmara
Chris Ford
Kim Vining
Zach Madding
Kayla Wheeler
Chris Foster
Eric Van Hall
Jeremy McDougall and Zach Madding
We look forward to seeing you everyone at the November Chapter Meeting!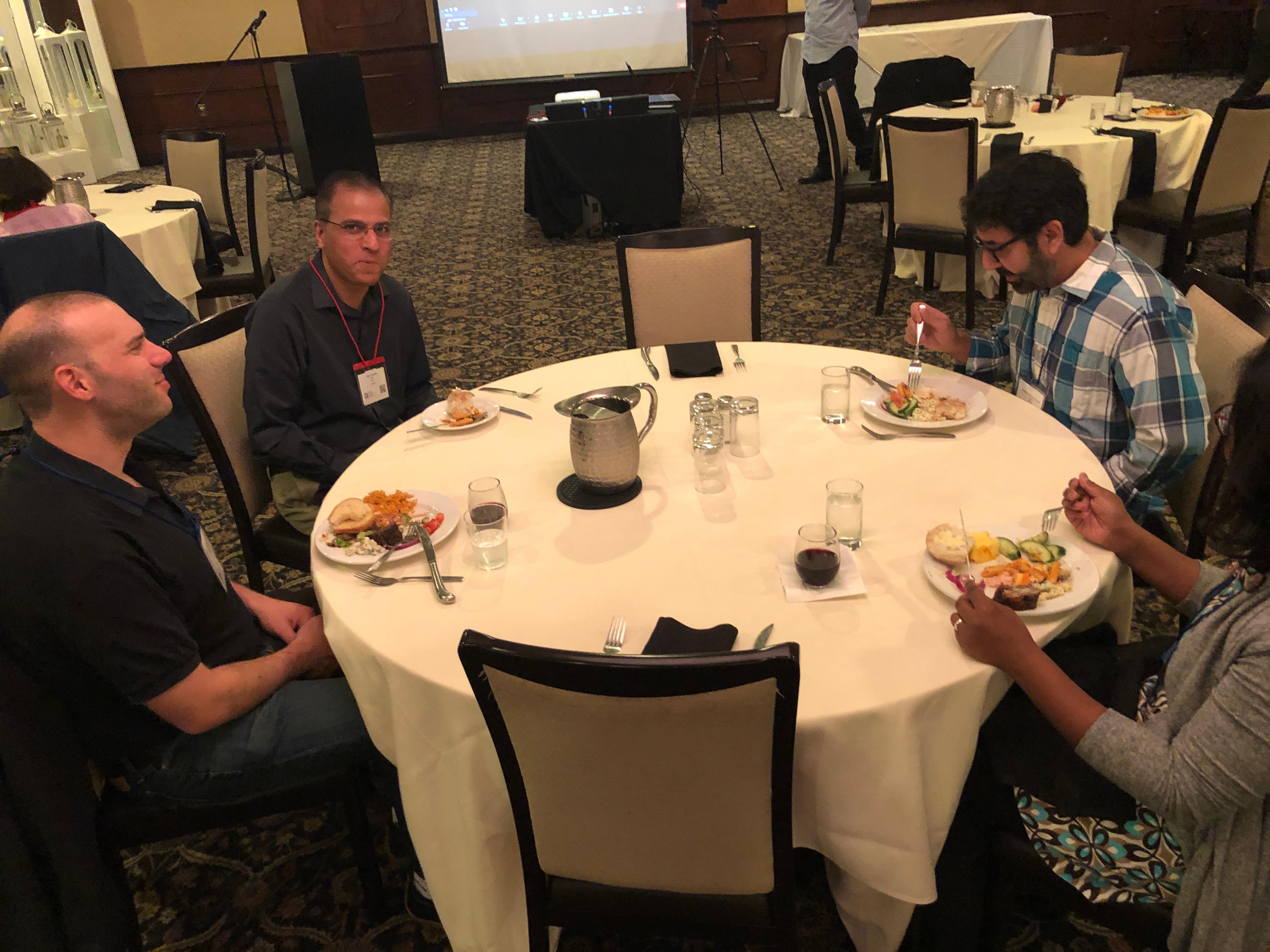 Happy Eating People
Are you interested in volunteering for Chapter Events? Do you have any interesting news that you would like to share via our blog? Contact vpmembership@pmiuny.org!